Are you considering a trip to India, but unsure about how to find the best flights from New York? Look no further! In this guide, we will take you through the process of booking your flights to India, offering helpful tips and insights along the way. From understanding the different flight options to exploring the best time to visit, we have got you covered.
So sit back, relax, and let us embark on this exciting journey to the vibrant land of India!
Finding the Right Flight Options
When it comes to planning your trip, finding the right flights can make all the difference. With numerous airlines operating flights from New York to India, it's important to explore various options to ensure you find the perfect fit for your travel needs.
Direct Flights vs. Layovers
One of the first decisions you'll need to make is whether you prefer a direct flight or a layover. Direct flights provide a more convenient option with no stops, allowing you to reach your destination faster. However, they can sometimes be more expensive compared to flights with layovers.
Layover flights, on the other hand, offer an opportunity to break up your journey and explore another city along the way. Popular layover destinations for flights from New York to India include Dubai, Abu Dhabi, Istanbul, and London. Remember to check visa requirements for layovers and plan your transit time accordingly.
Comparing Airlines
To find the best flights to India from New York, it's essential to compare different airlines. Make use of online travel booking platforms to compare prices, flight durations, and airline reputations. Some popular airlines operating this route include Air India, Emirates, Etihad Airways, Qatar Airways, and British Airways. Each airline offers its own unique perks and services, so take your time to research and choose the one that suits you best.
Seasonal Variations in Flight Prices
Understanding the seasonal variations in flight prices can help you save big on your trip to India. Typically, the peak tourist season in India falls between November and February, when the weather is pleasant and major festivals like Diwali and Holi take place. During this time, flight prices tend to be higher due to increased demand.
If you're looking to save some money, consider traveling during the shoulder seasons, such as March to April or September to October. These periods offer a good balance between decent weather and relatively lower flight prices.
Exploring New York Airports
Before hopping on a flight to India, let's take a moment to explore the airports in New York that operate flights to India. Understanding the airports and their facilities will help you plan your journey more efficiently.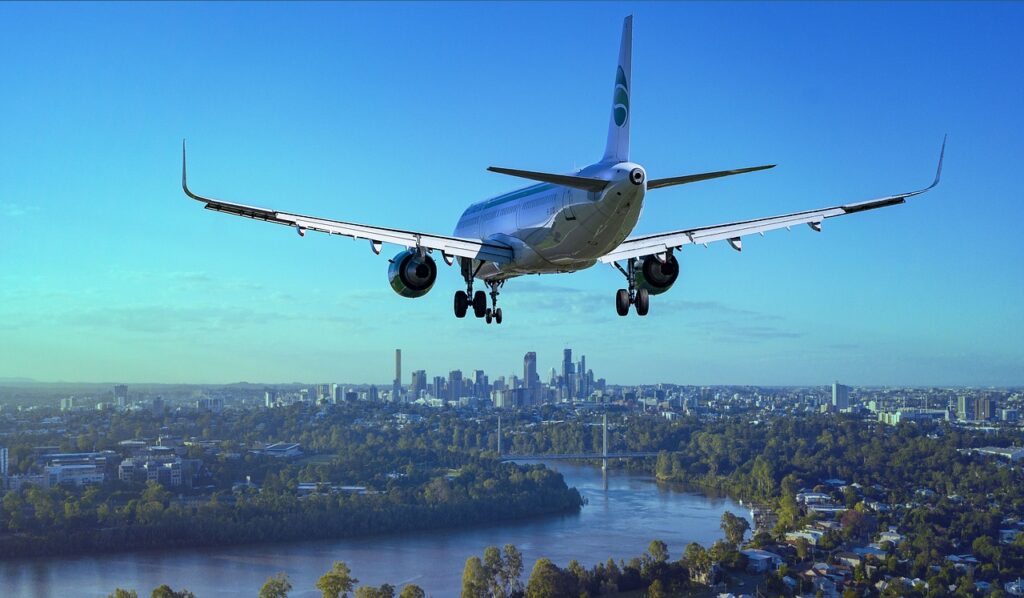 John F. Kennedy International Airport (JFK)
John F. Kennedy International Airport is one of the major airports in New York and serves as a gateway to destinations worldwide, including India. With a wide range of airlines operating from JFK, you'll find several options for flights to India. The airport offers various amenities, including duty-free shopping, restaurants, lounges, and easy transportation options to and from the city.
Newark Liberty International Airport (EWR)
Located in nearby New Jersey, Newark Liberty International Airport is another popular choice for flights from New York to India. This airport is well-connected to all major Indian cities, offering a convenient travel option. Similar to JFK, Newark Liberty boasts a range of facilities to make your journey comfortable and enjoyable.
Tips for a Smooth Travel Experience
Now that you have a good understanding of flight options and airports, let's delve into some tips for a smooth travel experience.
Research Visa Requirements
Before booking your flights to India, make sure to research the visa requirements for your specific nationality. India has different visa categories, so determine which one is applicable to your travel purpose. It's essential to apply for your visa well in advance to avoid any last-minute hassles.
Pack Smart and Light
When traveling to India, it's best to pack smart and light. Depending on the duration of your trip, pack appropriate clothing for the weather and the activities you plan to undertake. Don't forget essentials like comfortable walking shoes, sunscreen, insect repellent, and any necessary medications.
Stay Hydrated and Be Cautious with Food
India is known for its flavorful cuisine, and trying local dishes can be an exciting part of your journey. However, it's important to stay hydrated and be cautious with the food you consume. Drink bottled water and eat at reputable restaurants to reduce the risk of any stomach-related issues.
Stay Connected with Internet and Mobile Services
To stay connected with your loved ones or navigate through unfamiliar places, consider getting an Indian SIM card or an international roaming plan for your mobile phone. Many providers offer affordable packages with data, call, and text options to keep you connected throughout your trip.
Conclusion: Start Your Indian Adventure!
As we come to the end of this comprehensive guide on flights to India from New York, we hope you now feel confident in planning your journey. Whether you're a first-time visitor or returning to India, this diverse and culturally rich country has something to offer everyone.
Remember to explore different flight options, compare prices, and consider the seasonal variations for the best deals on flights. Make sure to stay updated with visa requirements, pack wisely, and take necessary precautions during your travel.
Now, it's time to embark on your Indian adventure! Get ready to immerse yourself in the vibrant colors, rich traditions, delicious cuisine, and warm hospitality that India is famous for. Bon voyage and enjoy exploring the wonders of India!
For more trending destinations please visit Bong Trekker
Also Read: Travel Smarter: The Ultimate List of Must-Have Travel Gadgets
Also Read: First India Visit? A Seamless Step-by-Step Guide Awaits You!