India, a land of vibrant cultures, ancient traditions, and bustling cities, also holds within its borders a treasure trove of peaceful places. These serendipitous retreats, hidden amidst breathtaking landscapes, offer solace and respite from the chaos of everyday life. Whether you seek spiritual enlightenment, a tranquil coastal escape, or a rejuvenating wellness experience, India has something to offer for every kind of peace-seeker.
The Majestic Mountains
1. Tranquil Haven: The Himalayas
The mighty Himalayas, standing tall as nature's majestic masterpiece, hold an undeniable allure for seekers of peace and tranquility. With their snow-capped peaks, cascading waterfalls, and serene valleys, the Himalayas beckon explorers to immerse themselves in the lap of nature. One can't help but feel captivated by the vastness of this mountain range, as if transported to a different realm altogether.
2. Spiti Valley
Spiti Valley is a breathtakingly beautiful region located in the northern Indian state of Himachal Pradesh. It is nestled in the Trans-Himalayan range and is often referred to as "Little Tibet" due to its similar landscape and Tibetan cultural influence.
Spiti Valley is known for its stunning landscapes characterized by high mountains, deep valleys, barren desert-like terrain, and picturesque villages. The region is surrounded by snow-capped peaks, including some towering above 6,000 meters (19,685 feet), making it a paradise for adventure enthusiasts and nature lovers.
The valley is home to several ancient monasteries, such as Ki Monastery and Tabo Monastery, which are significant centers of Tibetan Buddhism. These monasteries not only hold religious importance but also offer a glimpse into the rich cultural heritage of the region.
The region offers numerous trekking opportunities, with trails that lead to remote villages, high-altitude lakes, and stunning viewpoints. The Chandratal Lake, located at an altitude of around 4,300 meters (14,100 feet), is a must-visit destination for its serene beauty and crystal-clear waters.
Visiting Spiti Valley requires some planning, as the region experiences extreme weather conditions. Winters are harsh and often cut off the valley from the rest of the country, while summers are relatively mild and pleasant. The best time to visit is during the summer months, from May to September.
Overall, Spiti Valley is a haven for those seeking adventure, tranquility, and a unique cultural experience. Its awe-inspiring landscapes and spiritual aura make it a popular destination for travelers and a dream location for many photographers and travel bloggers like yourself.
3. Serene Abode: Ladakh's Rejuvenating Charm
Ladakh, often referred to as "Little Tibet," is a land of awe-inspiring beauty and serenity. With its captivating landscapes of rugged mountains, turquoise lakes, and vast stretches of barren land, Ladakh offers a unique retreat for those longing for tranquility. The region's remote monasteries, perched high on hilltops, provide a sense of spiritual solace, while mesmerizing lakes like Pangong Tso invite visitors to unwind and reconnect with nature.
4. Unexplored Gem: Uttarakhand's Serenity
Tucked away in the lap of the Himalayas, Uttarakhand beckons travelers with its pristine beauty and serene atmosphere. From the ethereal Nanda Devi Biosphere Reserve to the quiet towns of Almora and Nainital, this unexplored gem is a haven for peaceful getaways. The tranquil vibes of Uttarakhand offer a respite from the chaos of city life, allowing visitors to immerse themselves in nature's embrace and find true serenity.
Coastal Retreats
5. Serendipity on the Shores: Andaman and Nicobar Islands
The Andaman and Nicobar Islands, nestled in the Bay of Bengal, are a paradise for beach lovers seeking peace and solitude. Pristine beaches with crystal-clear waters, untouched coral reefs, and lush mangrove forests create an idyllic setting for a tranquil escape. Take excursions to the secluded islands, such as Havelock and Neil Island, and immerse yourself in the untouched beauty of nature.
6. Viridescent Escape: Kerala's Backwaters
Kerala's backwaters, a network of serene lagoons, canals, and lakes, offer a unique retreat amidst lush greenery. Houseboat cruises along these tranquil waters allow you to experience the soothing rhythm of nature, as you glide past coconut palms and traditional villages. Kerala is also renowned for its Ayurvedic retreats, where you can indulge in rejuvenating treatments and find harmony between mind, body, and soul.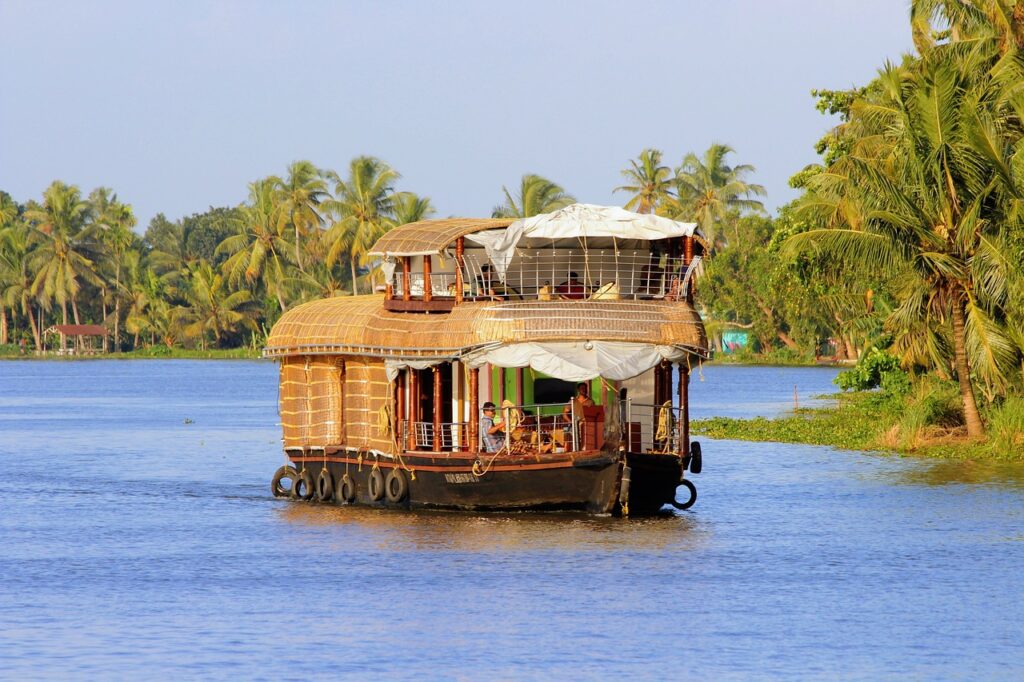 7. Tranquility by the Arabian Sea: Goa's Hidden Gems
While Goa is often associated with vibrant nightlife and bustling beaches, it also hides some hidden gems that offer a tranquil escape from the crowds. Venturing beyond the popular tourist spots reveals secluded beaches and beachside retreats where you can find solace and solitude. These serene havens, away from the hustle and bustle, let you unwind and enjoy the gentle lullaby of the Arabian Sea.
Wellness and Spirituality
8. Echoes of Peace: Rishikesh's Spiritual Enigma
Rishikesh, situated on the banks of the sacred Ganges River, is renowned as the "Yoga Capital of the World." The city's spiritual ambiance and serene surroundings make it a perfect destination for those seeking inner peace. Tucked away amidst the foothills of the Himalayas, Rishikesh offers a multitude of ashrams and meditation centers where one can delve into the practices of yoga, meditation, and mindfulness.
9. A Serene Sanctuary: Dharamshala's Buddhist Vibe
Dharamshala, nestled in the pristine Kangra Valley, serves as a tranquil sanctuary for those seeking solace and spiritual enlightenment. Home to His Holiness the Dalai Lama and a large Tibetan community, the town exudes a peaceful Buddhist vibe. Visitors can immerse themselves in the teachings of Tibetan Buddhism, explore ancient monasteries, and witness the interplay of spirituality and Tibetan culture.
10. Unveiling Tranquility: Pondicherry's French Connection
Pondicherry, with its unique blend of French and Indian cultures, offers a serene escape on the eastern coast of India. The town's serene ashrams, such as Auroville and Sri Aurobindo Ashram, provide a spiritual haven for seekers of peace. As you stroll along the promenades, lined with charming French architecture, and indulge in the fusion cuisine, you can't help but embrace the tranquility of this quaint coastal town.
Cultural Getaways
11. Surreal Serenity: Rajasthan's Havelis and Forts
The royal state of Rajasthan not only showcases grandeur but also offers serene havens in the form of havelis (mansions) and forts. Exploring the peaceful corridors of ancient forts, such as Mehrangarh Fort in Jodhpur or Amber Fort in Jaipur, allows you to immerse yourself in the rich history and architectural marvels of the state. The serene havelis, adorned with intricate frescoes, transport you back in time to a world of tranquility and opulence.
12. Divine Escapes: Temples in Tamil Nadu
Tamil Nadu, a state steeped in tradition and spirituality, is home to numerous temples that exude a sense of divine serenity. From the majestic Meenakshi Amman Temple in Madurai to the magnificent Brihadeeswara Temple in Thanjavur, these sacred sites offer a serene escape from the chaos of daily life. Embark on a spiritual journey as you explore the tranquil temple cities and marvel at the historical wonders they preserve.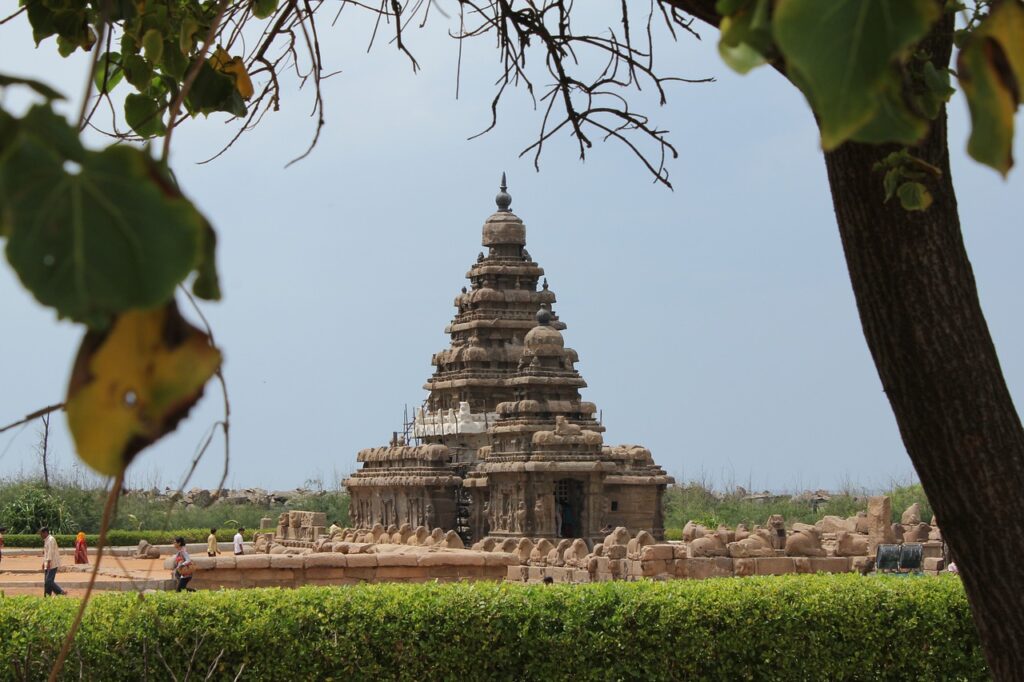 13. Lush Retreat: Coorg's Coffee Plantations
Nestled amidst the hills of Karnataka, Coorg's verdant coffee plantations create a tranquil retreat for nature lovers. Immerse yourself in the aroma of freshly brewed coffee as you explore the sprawling plantations and engage in activities like trekking and birdwatching. The serene atmosphere, coupled with the lush greenery and mist-covered hills, rejuvenates the senses and provides a much-needed escape from the noise and pollution of urban life.
Offbeat Oasis
14. Desert's Tranquil Mirage: Khimsar's Sand Dunes
Khimsar, a hidden gem in the heart of the Thar Desert, offers a tranquil oasis amidst the vast expanse of sand dunes. Experience the serenity of the desert as you embark on camel safaris, traverse the undulating dunes, and witness the mesmerizing sunset over the horizon. The majestic Khimsar Fort stands as a testament to the region's rich history and provides a serene refuge for those seeking solitude.
15. Serene Wilderness: Kaziranga National Park
Kaziranga National Park, located in the northeastern state of Assam, is a haven for wildlife enthusiasts and nature lovers. The park's breathtaking flora and fauna, including the iconic one-horned rhinos, mesmerize visitors and transport them to a world of untamed wilderness. Embark on jeep safaris or elephant rides to explore the park's serene landscapes and witness the harmony of nature unfold before your eyes.
Summary
As we conclude our journey through India's peaceful places, it's evident that the country offers a diverse range of serene getaways. Whether you seek solace amidst the majestic mountains, tranquility by the coastal shores, spiritual enlightenment, cultural immersion, or offbeat adventures, India has it all. So embark on a quest for inner peace and discover the breathtaking tranquility that awaits you in this enchanting land.
For more trending destinations please visit Bong Trekker
Also Read Kanchi Ekambaranathar Temple: South India's Sacred Gem
FAQs
How do I reach these peaceful places in India?
The transport options vary based on the location. Domestic flights, train journeys, and road trips are the common modes of transportation to reach these serene retreats. It is advisable to plan your itinerary and make necessary travel arrangements in advance.
Are these serene retreats suitable for solo travelers?
Absolutely! Many of these peaceful places are frequented by solo travelers who seek solitude and self-reflection. While it's always essential to take necessary precautions, India offers a warm and welcoming environment for solo travelers.
What are some unique experiences to indulge in at these locations?
Each location offers unique experiences. You can participate in yoga and meditation retreats in Rishikesh, embark on a houseboat cruise through Kerala's backwaters, or explore historical forts and palaces in Rajasthan. Engaging with the local culture, trying regional cuisine, and immersing yourself in nature are also wonderful ways to enhance your experience.
Are there any hidden gems that are relatively unknown to tourists?
Yes, there are several hidden gems in India that are relatively unknown to tourists. These off-the-beaten-path destinations offer untouched beauty and tranquility. Exploring lesser-known places like Khimsar, Coorg, or the remote villages of Spiti Valley can provide a unique and peaceful experience.
Can I combine multiple peaceful destinations into a single trip?
Certainly! India's well-connected transport network allows you to plan itineraries that combine multiple peaceful destinations. However, it's advisable to consider the distance and travel time between each location to ensure a seamless and enjoyable journey.
Are these places safe for tourists, especially international visitors?
India takes the safety and security of tourists seriously. While it's important to take general safety precautions, the serene retreats highlighted in this article are typically considered safe for tourists. It's advisable to stay informed about local customs, follow travel advisories, and consider hiring reputable guides or tour operators for a smooth and secure travel experience.